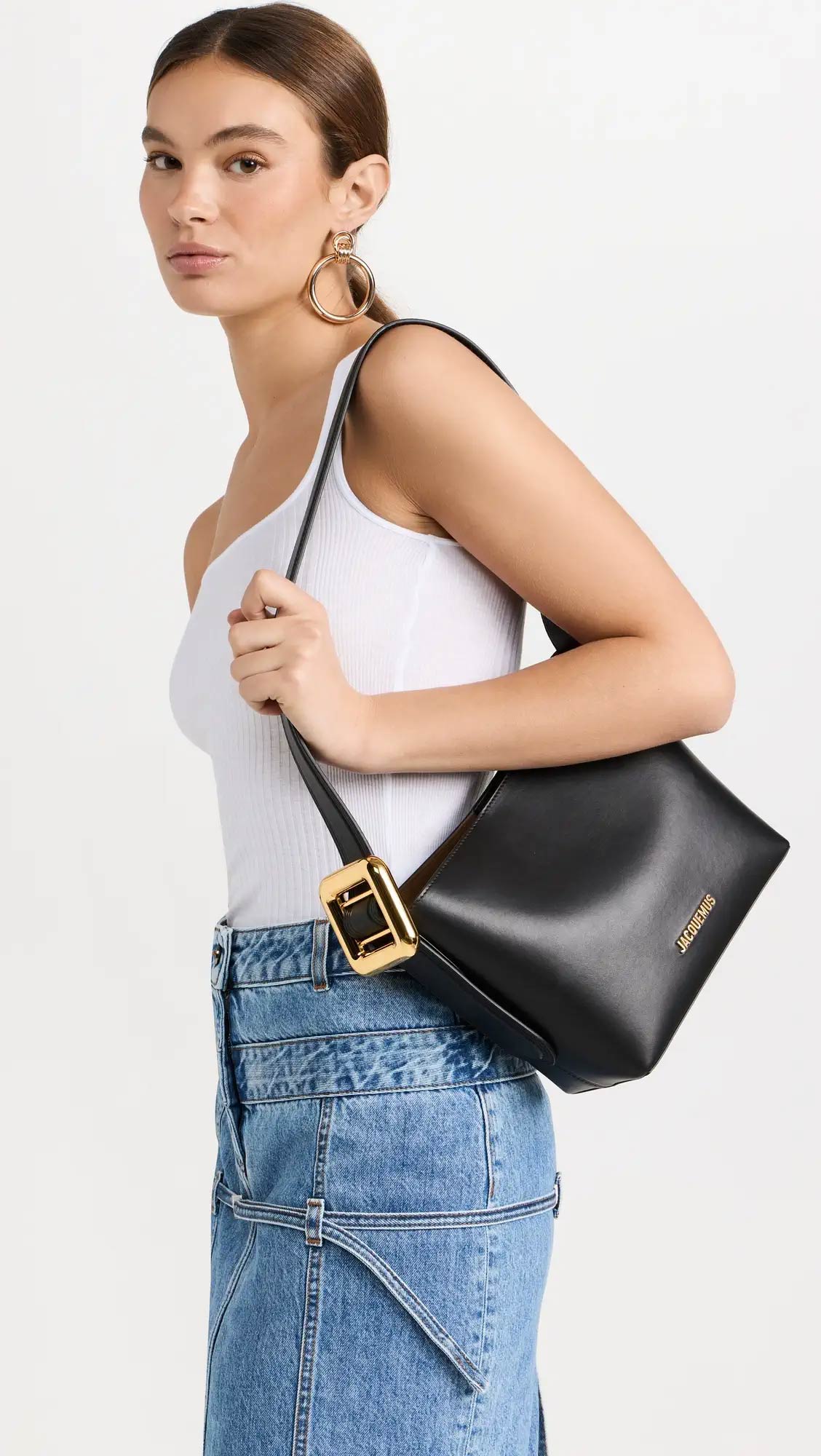 Jacquemus Le Regalo Bag Guide & Review
The new Jacquemus Le Regalo Bag is one of the coolest, simplest designs out at the moment! It's a bucket style bag coming in different sizes and colours, but the best thing about this bag is that it's minimal and chic. All you see is the statement making gold buckle on the strap, and the classic Jacquemus logo.
When I first saw this Le Regalo bag online, I knew I had to make a blog post about it and review it for you. The overall shape of the bag is really easy going and I love the square design, with softer leather to make it casual enough for daytime wear, but the bold, gold hardware can carry it into the evening too.

Jacquemus Le Petite Regalo Bucket Bag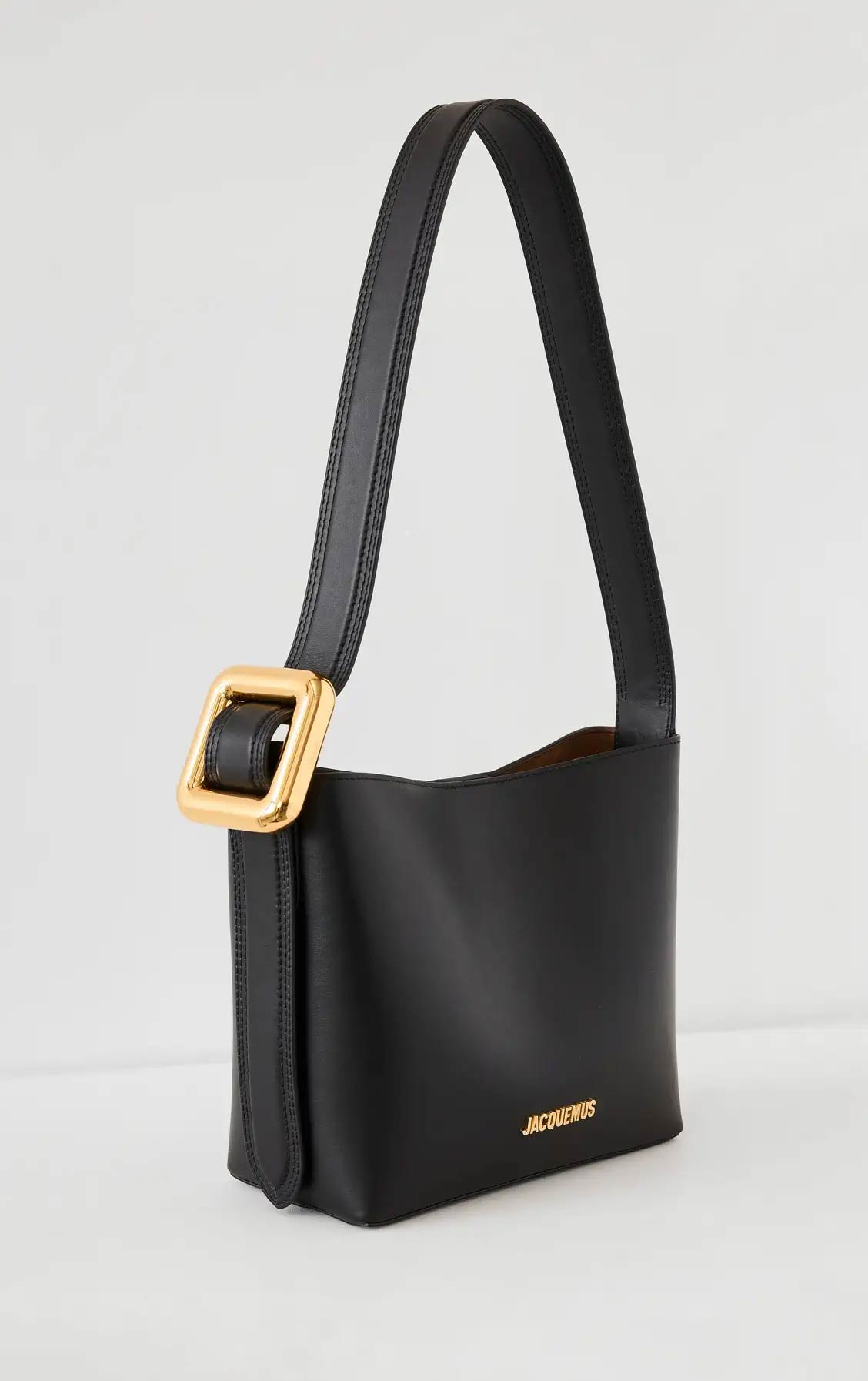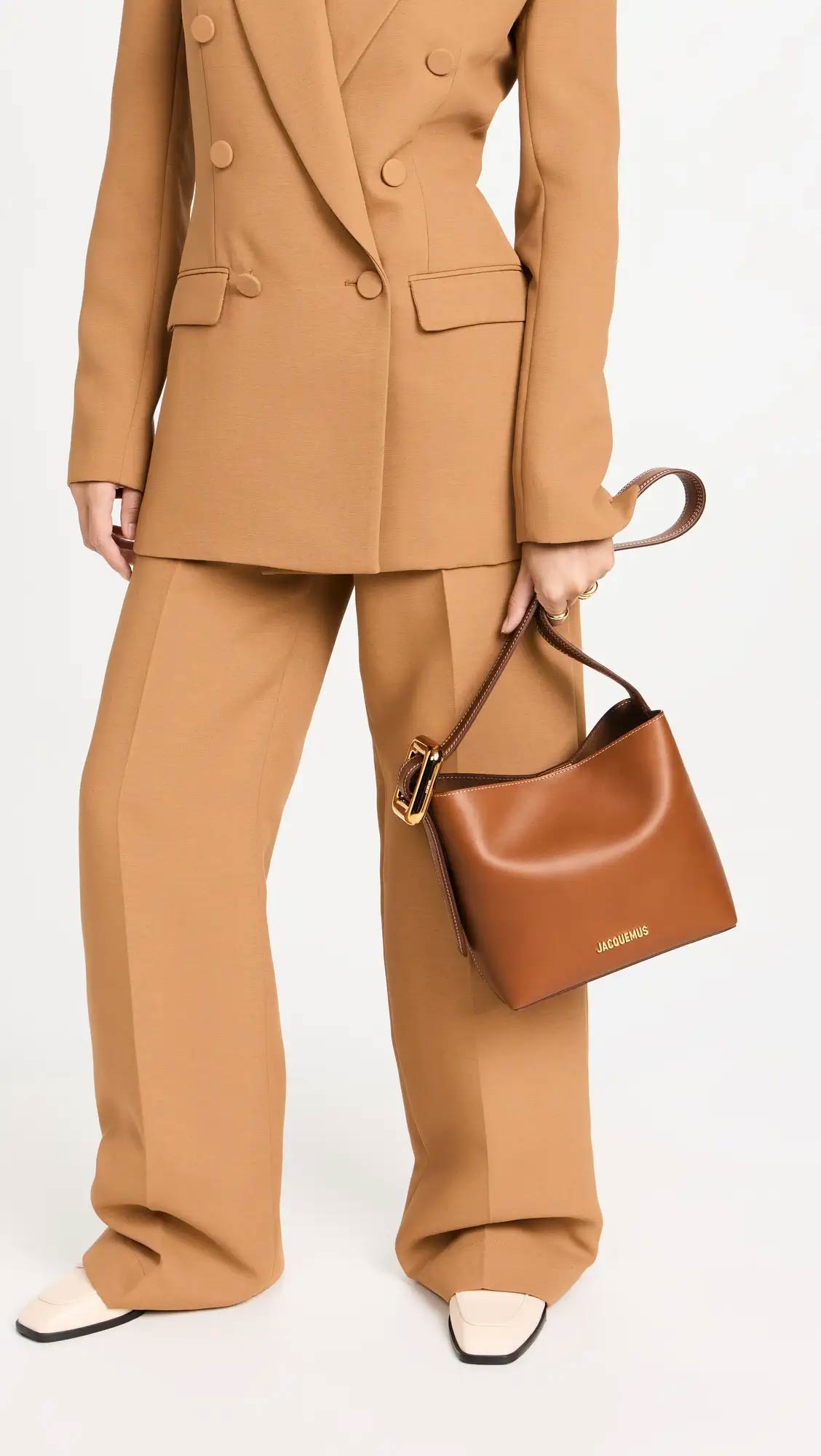 This is the smallest version of the Le Regalo bag and it's my favourite of them all – Le Petite. It measures around 28 x 20cm and features an interior zipped pouch, and a magnetic interior closure. This bag is made in Italy from 100% cow leather with a polyamide and polyurethane lining.
Each leather is unique and has been carefully selected by the Jacquemus team, so each bag will probably have some variations to it. It looks like a really nice leather though, of high quality, and the contrast stitching is absolutely gorgeous against the brown leather.
The zipped pouch that comes with it is just an added bonus too as you always have to pay extra to buy a purse or wallet! This bag comes with a matching version and that's amazing!
Jacquemus Large Le Regalo Bucket Bag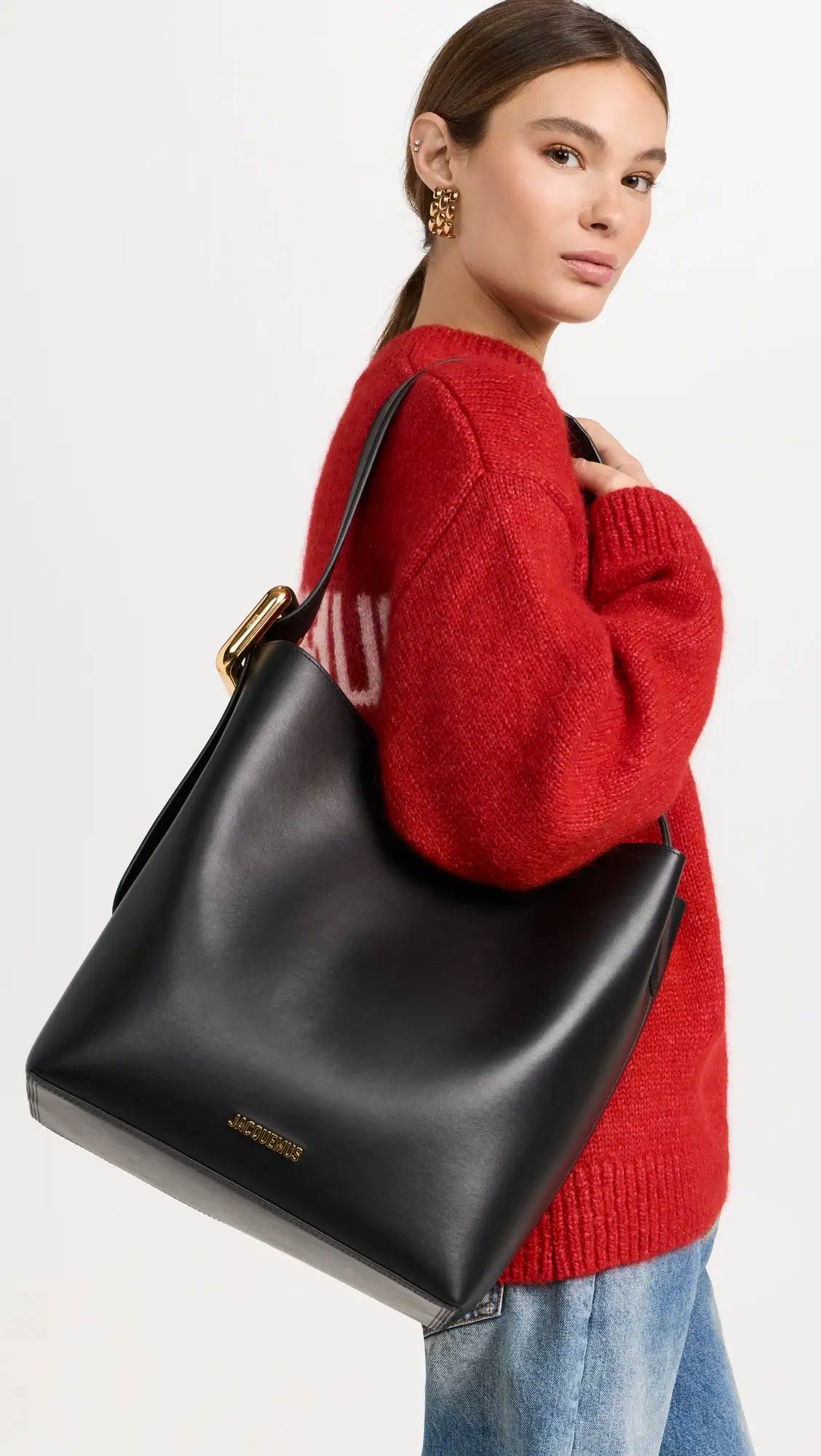 This is the largest Jacquemus Le Regalo buckled bucket bag and it's around 40 x 32.5cm big. As you can see on the model, it's much bigger than the smaller version and it's ideal for carrying all of your work related items. It looks like you can fit your laptop in there and everything you need for a day at the office without having to resort to a briefcase or backpack – office life in style.
Again it's made from 100% cow leather and is smooth. It has an adjustable top handle as well so you can lengthen or shorten the strap. There's a detachable interior zipped pouch which is perfect for your money, and it features the same logo and magnetic interior closure.
To maintain the original condition of this item, Jacquemus recommend to avoid direct and over-exposure to light and contact with cosmetics, water or heat. They also advise to store this item into the dust bag in a dry place to preserve it.
I think my favourite of the two sizes is the smaller version as I prefer a more petite bag, but both of them have their benefits. It's perfect for that minimal shoulder bag style we love. Which one do you like? And do you have anything to add to this Jacquemus Le Regalo review?