12 Must Have Minimal Designer Shoulder Bags To Own
When it comes to the current trends for winter 2023, we're still very much loving the quiet luxury trend, as well as minimal colours and designs. What's trending for bag shapes and styles though? It's the shoulder bag. The love for the shoulder bag was made very popular by the gorgeous Saint Laurent Le 5 a 7 bag, and so many brands have followed suit in releasing their own take on this style.
I've rounded up 12 of the most gorgeous minimal designer shoulder bags that you should own right now! Of course I'm not saying buy them all, unless you can afford to, ha ha. There's going to be at least one shoulder bag here though that will catch your eye. Honestly, I couldn't narrow it down to pick just one, but if I absolutely had to, it would probably be the Prada just below or the Saint Laurent Le Supple 5 a 7. For those of you interested in the bag I'm wearing above, it's the Saint Laurent Small Manhattan. Happy shopping!
This is one really cool bag! I love how unique the triangular shape is (which kind of reminds me of the Balenciaga Hourglass, but in a more sophisticated way), it's just really unique and fun as a design, while remaining elegant at the same time. This white leather with the gold hardware is a stunning choice. This is definitely on my wish list from Prada, it's so beautiful!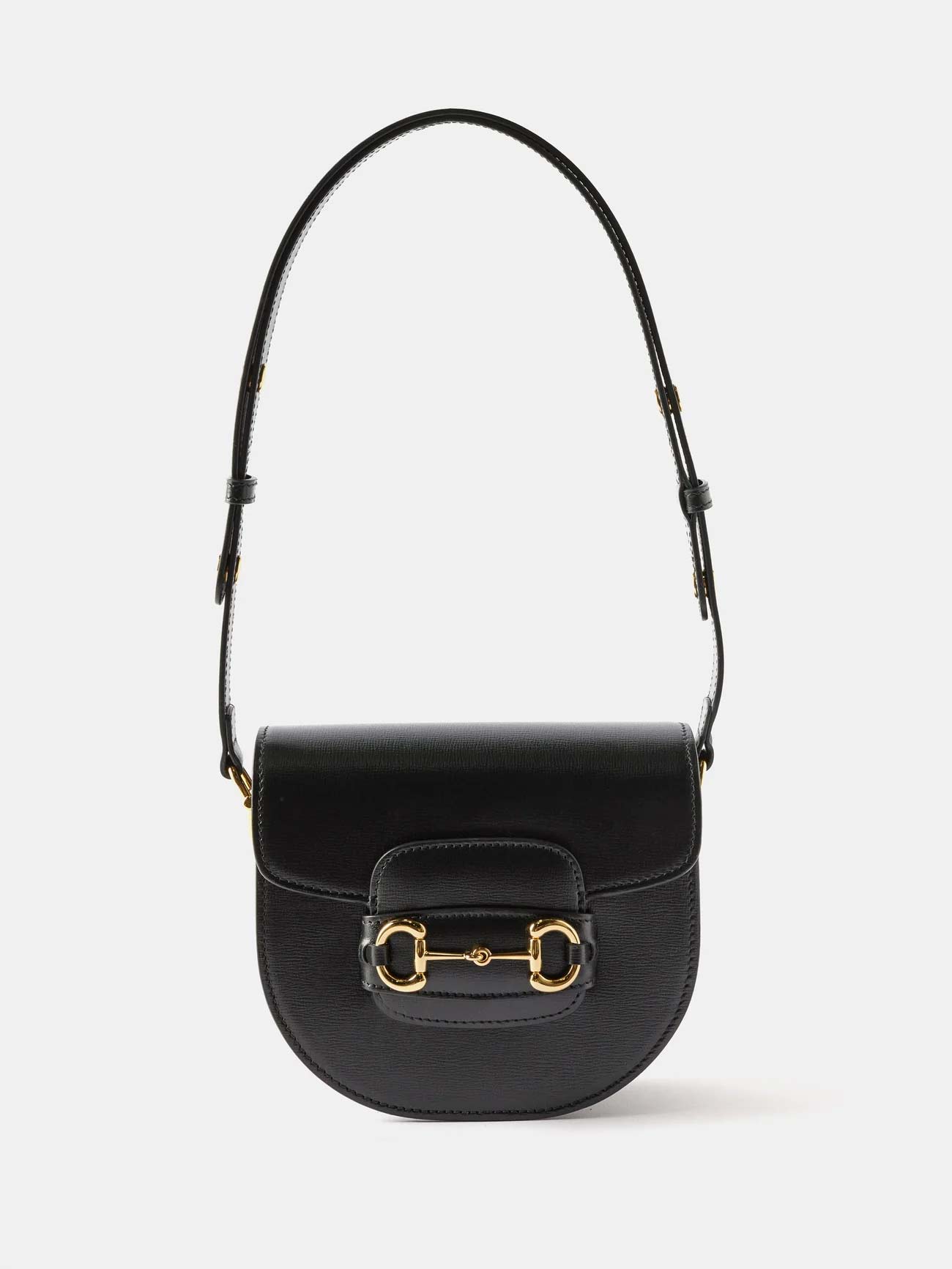 Gucci are famous for their horsebit design, so I couldn't leave this one out! This is technically a cross-body bag, however the strap is short so it would look perfect worn on the shoulder, just a little longer. It's a classic from the fashion house, and it works for every occasion.
This is one of the coolest too! Valentino never disappoint when it comes to their Rockstud design. I own one of their bags and two of their Rockstud shoes, so I'm happy that they're still coming out with this design in newer versions. This is elegant and chic in every way, and I love that it's a cream shade!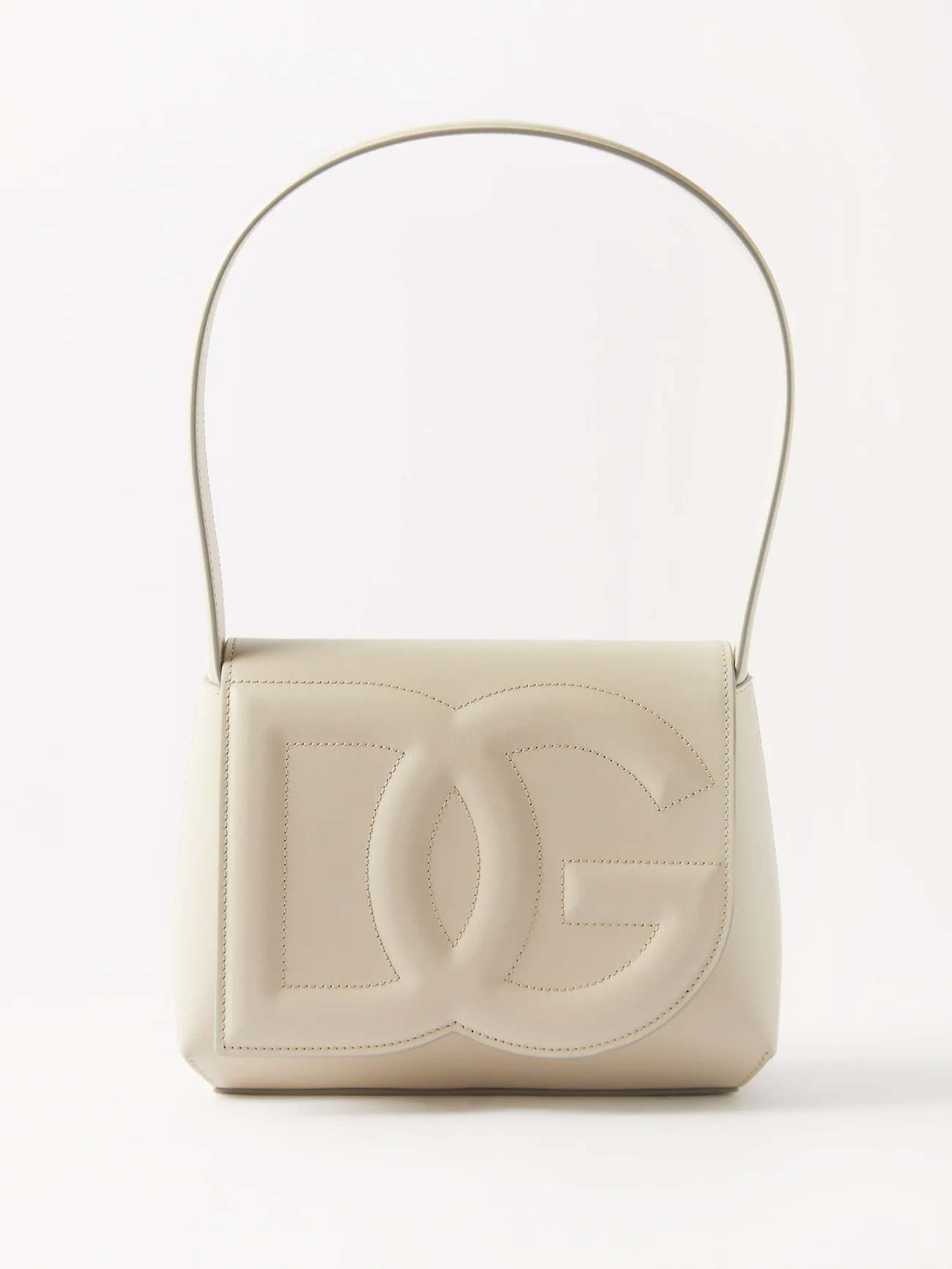 This cute little bag is by Dolce & Gabbana and it has a padded DG logo on the front. It's smaller and more basic, hence the cheaper price tag for the brand, but it's in no way any less of a statement. If you're looking for understated and casual, this is the shoulder bag for you.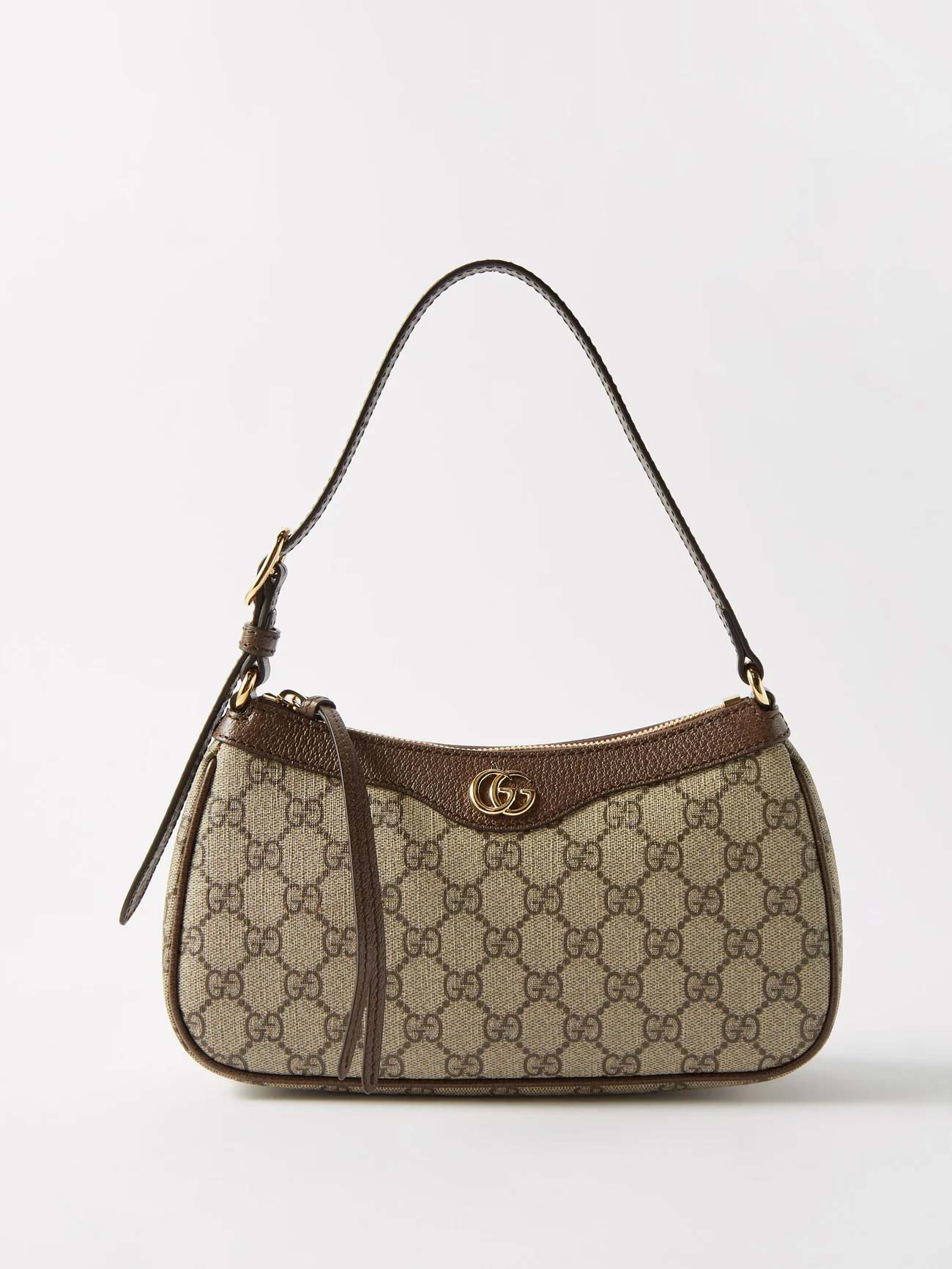 Next up we have another piece from Gucci and it's one of the smallest in this list of 12 minimal must have shoulder bags. This is a petite little GG Supreme shoulder bag in canvas with their iconic monogram. This is perfect if you don't want to spend too much money, and even though it's not exactly 'minimal' as such, the size and petite cuteness of it leads it in that direction.
The YSL Le 5 a 7 has been making a minimal statement for over a couple of years now and it's going strong. The brand just released it in the Supple style which is a little bigger and softer, as well as a padded/puffy version, but I think the ease of the supple is stunning. This one is also on my wish list!
Next up is a really nice bag from Fendi – the Fendigraphy. This is the small version and it's cream with gold hardware. I think the half moon shape is really lovely and very easy to wear. It's minimal all over, however on the bottom of the bag where the feet would be is a FENDI logo in gold hardware, so it just adds a little pop to this minimal shoulder bag.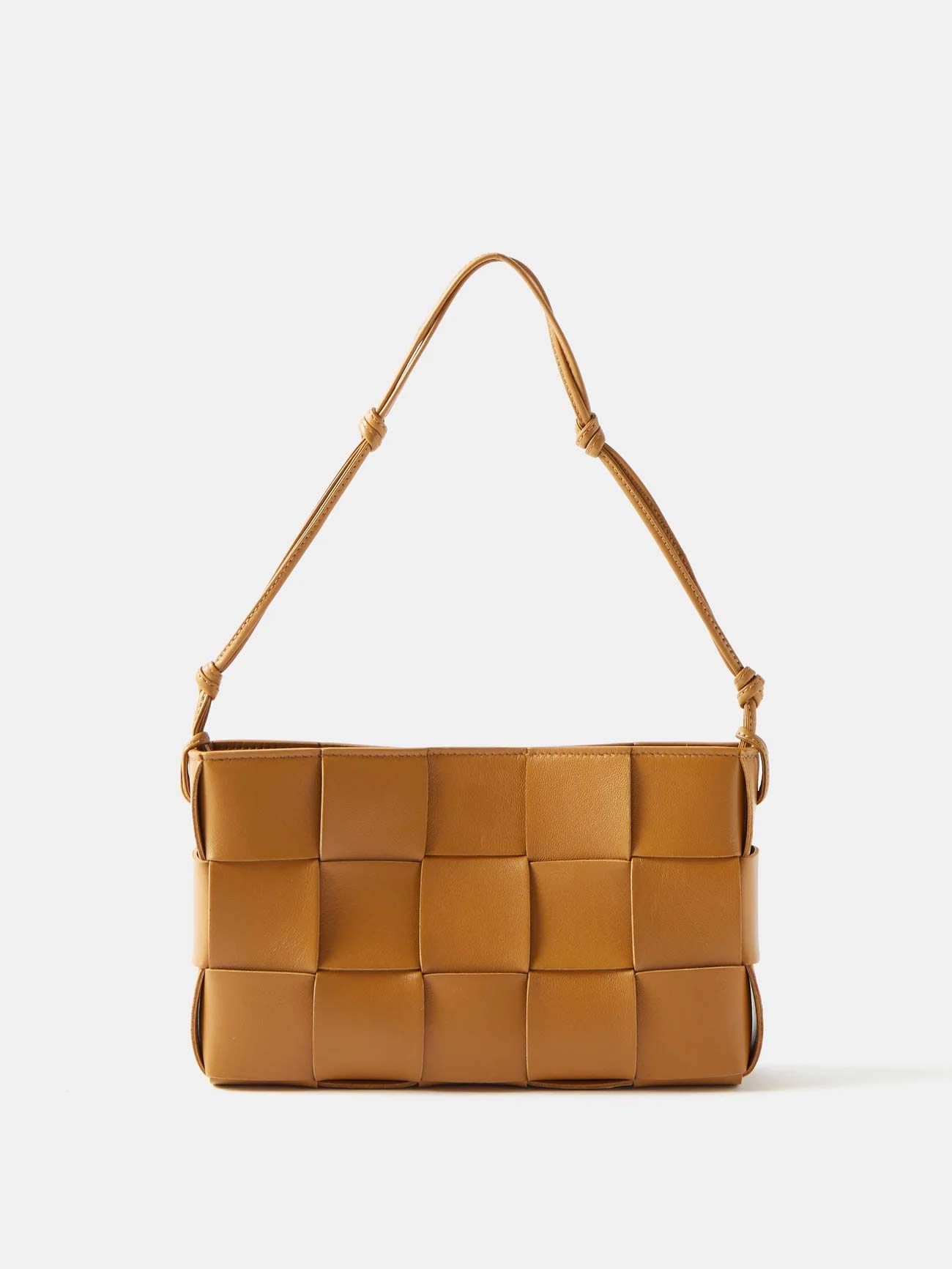 Bottega Veneta has always been known for the iconic Intrecciato design with the woven leather, and their brand always screams luxury in a minimalist, quiet luxury way. I had to include this shoulder bag as it's super elegant, simple and minimal in every way. I chose a brown shade to feature, but it does also come in white if you prefer something even more classic.
The Givenchy Cut Out shoulder bag is really cool and a little on the edgy side. A statement making black with silver hardware and a chain as the strap, what more could you want? It's cool and fun, while remaining elegant enough to be minimal in my opinion. I can imagine this working with a crisp black blazer.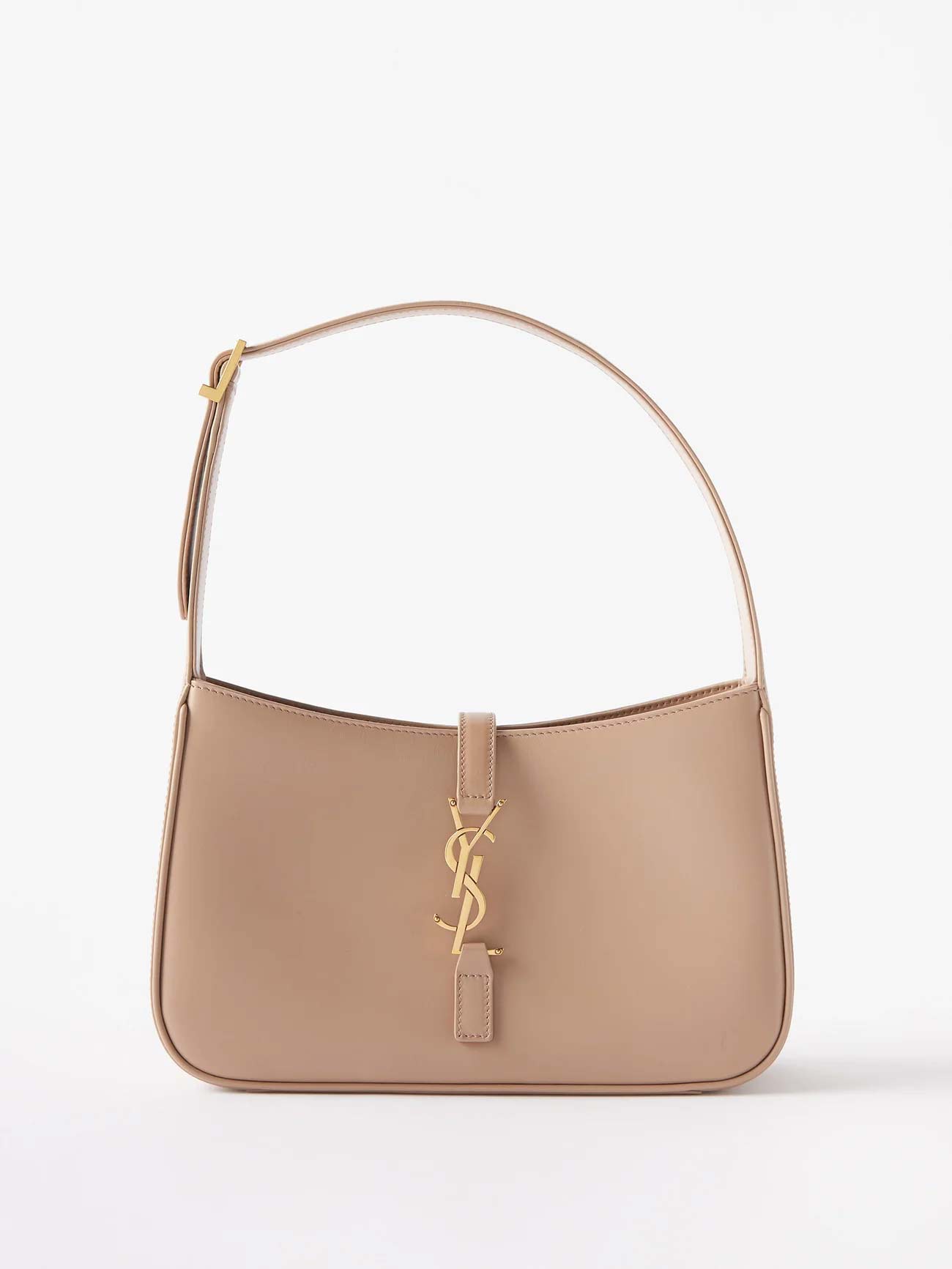 Here we have the classic YSL Le 5 a 7 and you cannot go wrong with it! It comes in a million colours (well, almost… ha ha) and it's an icon. I have one in black and bought it in 2021, but it's still going strong when it comes to classic shoulder bags that you absolutely must have.
This is another variation of the Dolce & Gabbana bag, with a logo plaque in gold. The leather is quilted and I would say this is a cuter version of a shoulder bag for the current season. It's small, but it looks roomy as it also has a back slip pocket, and I love the elegant design of it.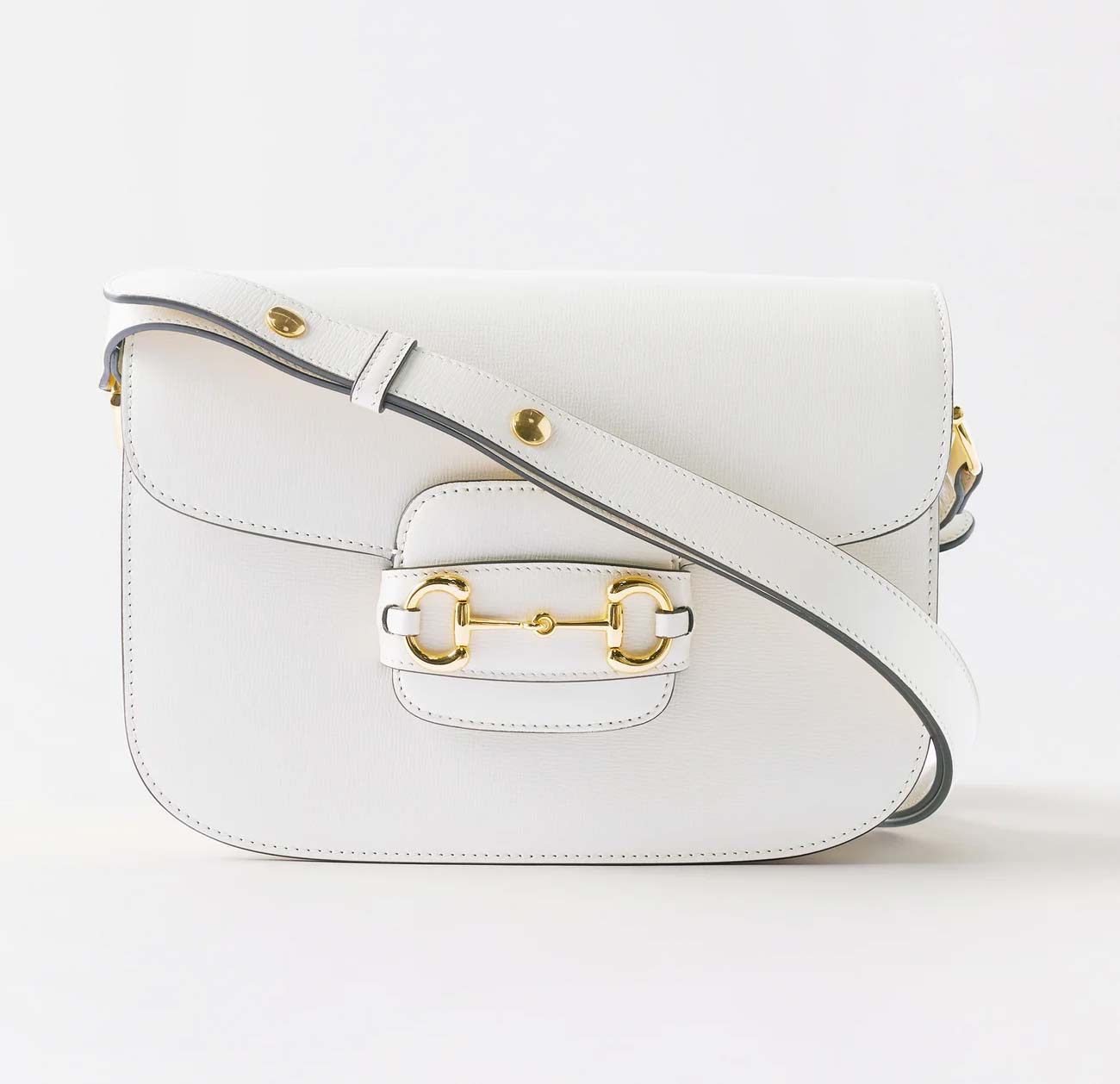 Finally, we have the Gucci 1955 Horsebit leather bag. This says it's a cross-body bag, however you can wear it on one shoulder a little longer and it's perfect. I love the white shade with the gold hardware. It's just a simple satchel design for one shoulder. Which one is your favourite?