5 Sexy Christian Louboutin Knee High Boots For Fall 2023
We're heading into the Fall season for 2023 – it's literally just around the corner! This means it's time to bring out those gorgeous knee high boots to make your fall outfits even more stunning! The knee high boot is my favourite fall staple when it comes to footwear, followed by the ankle boot. There's nothing more chic than a cute skirt, knee high boots, a feminine knit, and a long coat layered over the top. That's a look that I can never get enough of, and neither can the celebs that love designer boots.
I've put together my top 5 sexy and gorgeous Christian Louboutin knee high boots for fall 2023 and I'm in love with every single pair of boots here! Whether you want something bold and loud like the leopard print boot, or you prefer your knee high boots to be classic and black – Christian Louboutin has you covered!
For a while now, Christian Louboutin had become a bit mainstream and the shoe designs had lost their appeal to me, but now that I'm seeing these stunning boots for the cooler season, I'm hooked! I think my favourites are the Christian Louboutin Kate boots as you really can't go wrong with a classic essential knee high leather boot like this, it just oozes simplicity and elegance. Not to mention the design and shape of these boots – Msr. Louboutin has nailed it again! He always knows how to make a sexy silhouette. So here are my top 5 sexy Christian Louboutin knee high boots: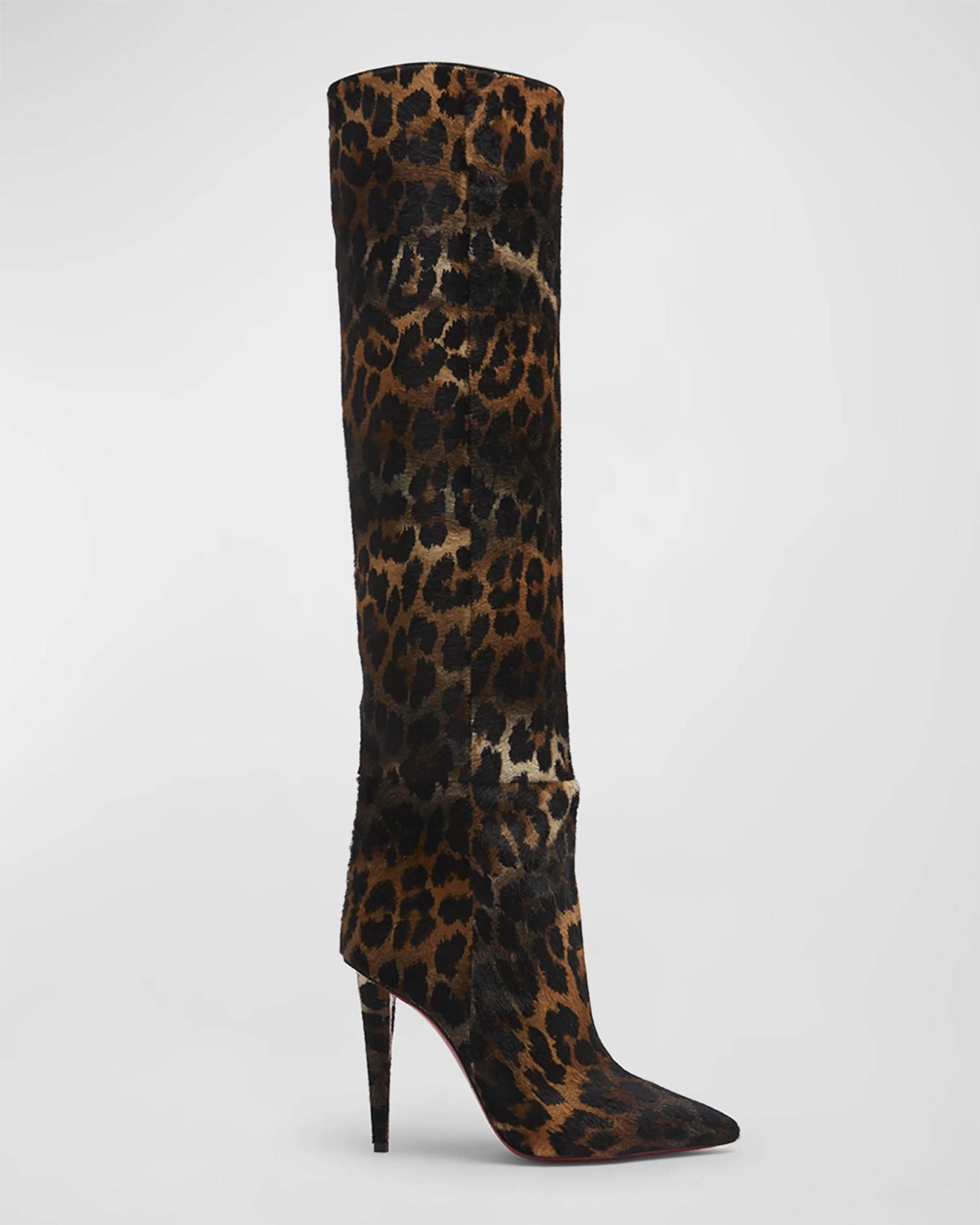 The Christian Louboutin Astrilarge Botta in Leopard are a statement boot! They feature a 100mm heel and are crafted from luxurious suede. They also have a pointed toe, the signature red sole, and are a pull on style. All of his shoes are of course made in Italy, and these leopard boots are no exception!
Can you believe that this French designer introduced his namesake collection in 1991? I can't believe he's been making his iconic red soled shoes for over 30 years! Christian Louboutin remains one of the world's most well-known luxury designer shoe brands in the world, so go bold with this pair in leopard!
These boots are my personal favourites! The Christian Louboutin Kate Botta knee high boots in black leather and they are one of the brand's most iconic styles because of their sleek and timeless silhouette. Crafted in Italy from smooth black leather, they have a minimally detailed design with pointed toes and 85mm stiletto heels. These boots also feature gussets along the zipper making for a flexible fit. They come in brown and black suede as well, if leather isn't your thing.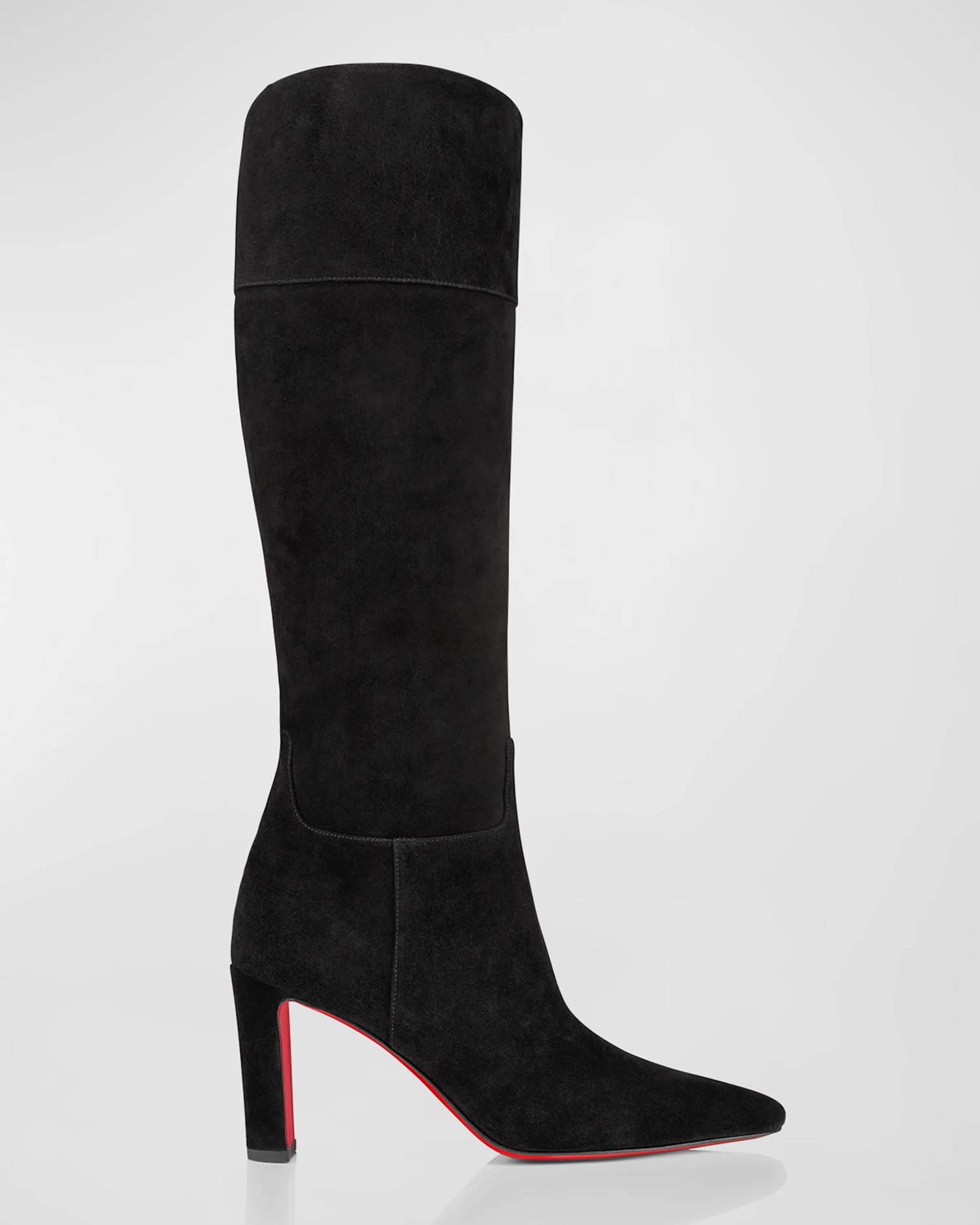 Next up is the Christian Louboutin Suprabotta tall suede boots with an 85mm block heel. These boots might be a better option if a thin stiletto heel isn't your thing. They feature a pointed toe, an asymmetrical collar, and they're the classic pull on style. These knee high boots are a little bit more casual than the Kate above as suede often lends a more easy vibe, so I love them just as much!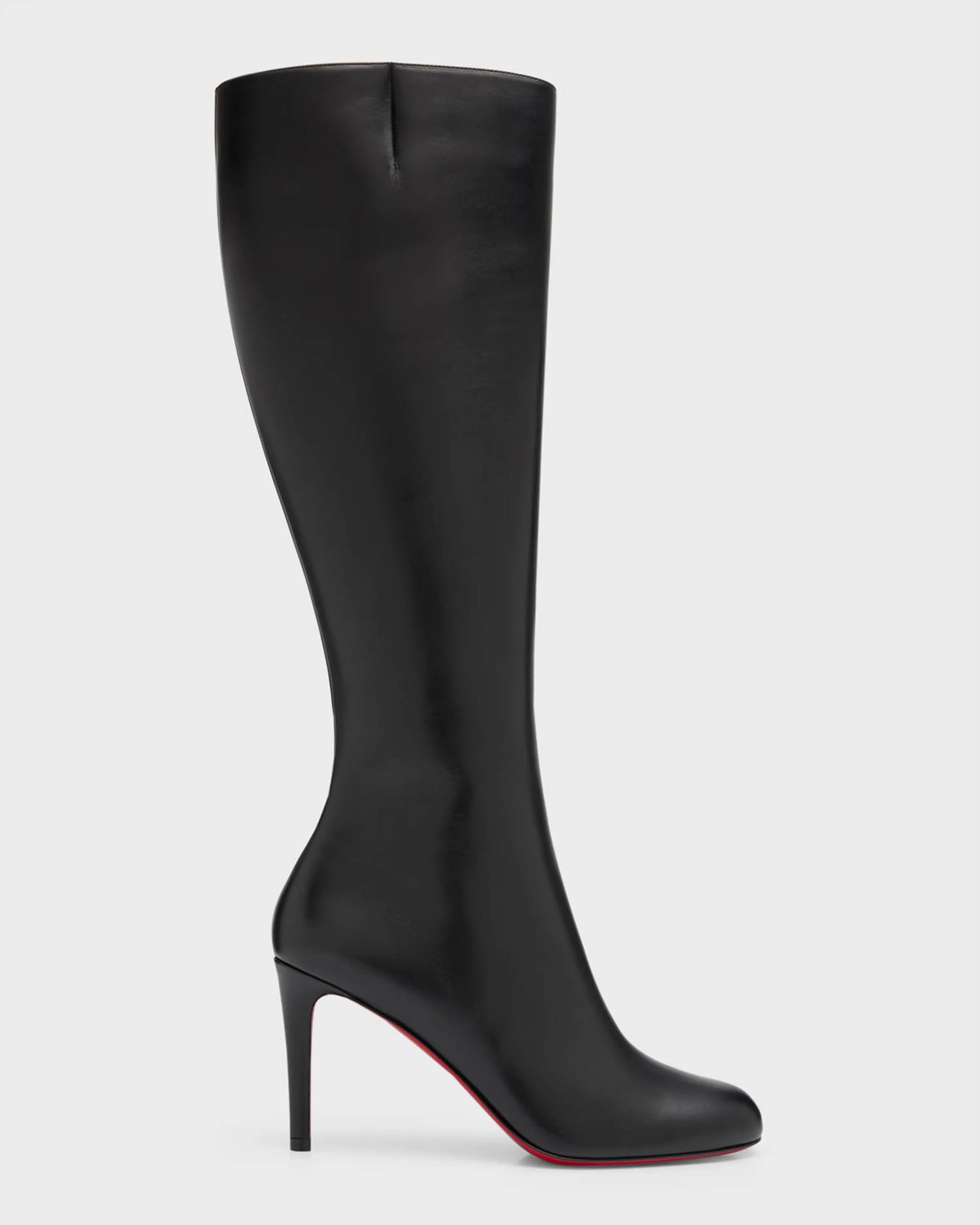 Pointed toes might not be for everyone, so for those of you that love a rounded toe, I've included these Christian Louboutin Pumppie Botta boots in black leather! Again, these come with an 85mm heel so they're really easy to walk in, and they feature a side zip so that you can get them on and off easily. I think these are super cute and a little easier to wear than a pointed toe. It just depends on your preference.
Finally, for those of you that love a statement boot, these are the Christian Louboutin Lock Kate Botta black leather boots and they are incredible! They have a 100mm heel, so they're pretty tall, and they feature a pointed toe with a side zip. This particular style takes its inspiration from Egypt as the ankle buckle strap with a turn-lock lends a really unique and distinct feel. The clasp also has the classic monogram and I think it's a really cool and sexy design. You will definitely turn heads in these knee high boots! Which pair is your favourite?