8 Must Have MACH & MACH Crystal Bow Shoes
There's a shoe brand that's been creeping up on us in its popularity lately, and I'm sure you know who I'm talking about… it's MACH & MACH! For those of you who don't know the name, you might have seen the iconic bow stiletto pumps popping up all over Instagram, on celebrities and on fashion bloggers, giving the classic Monsieur Christian Louboutin a run for his money in publicity, and for good reason, these shoes are absolutely stunning. The MACH & MACH pump design is one of elevated simplicity, bringing a sophisticated elegance to an otherwise simple stiletto.
MACH & MACH was founded by sisters Nina and Gvantsa Macharashvili, back in 2012 in Tbilisi, Georgia, but they recently shot to fame in the last year or so with these perfect party bow shoes. The ladies both said that they had an innovative design when they finished creating it. Think the modern day Cinderella slipper, for the woman that has decadence and over-the-top glamour. Lending an attitude that says you're not just headed to a party, but you're going to be the centre of it. That's exactly why celebrities all over the red carpet have been wearing the iconic Crystal Bow shoes and they are on my list of shoes to buy.

MACH & MACH has recently designed some square open toed versions of the Crystal Bow, for the new 2022 collection, which is why I'm putting this blog post together. I'm featuring their brand new releases, as well as some of the classics. We are talking perspex, pearls, iridescence, and more. These are the must have MACH & MACH party shoes of the season!
The best part is that the MACH & MACH Crystal Bow shoes are actually slated to be one of the most comfiest stiletto shoes that people own. This took me by surprise as I'm used to the pain of a Christian Louboutin Pigalle or So Kate (heel lovers, you know what I'm talking about), and these shoes looked extremely pointy and tall. After reading many reviews online about them, everyone says they're super comfortable… so I guess that settles it! Not only are these the IT party shoe of the moment, they're wearable without pain? I don't know about you ladies, but I'm sold! Now… which pair do I choose?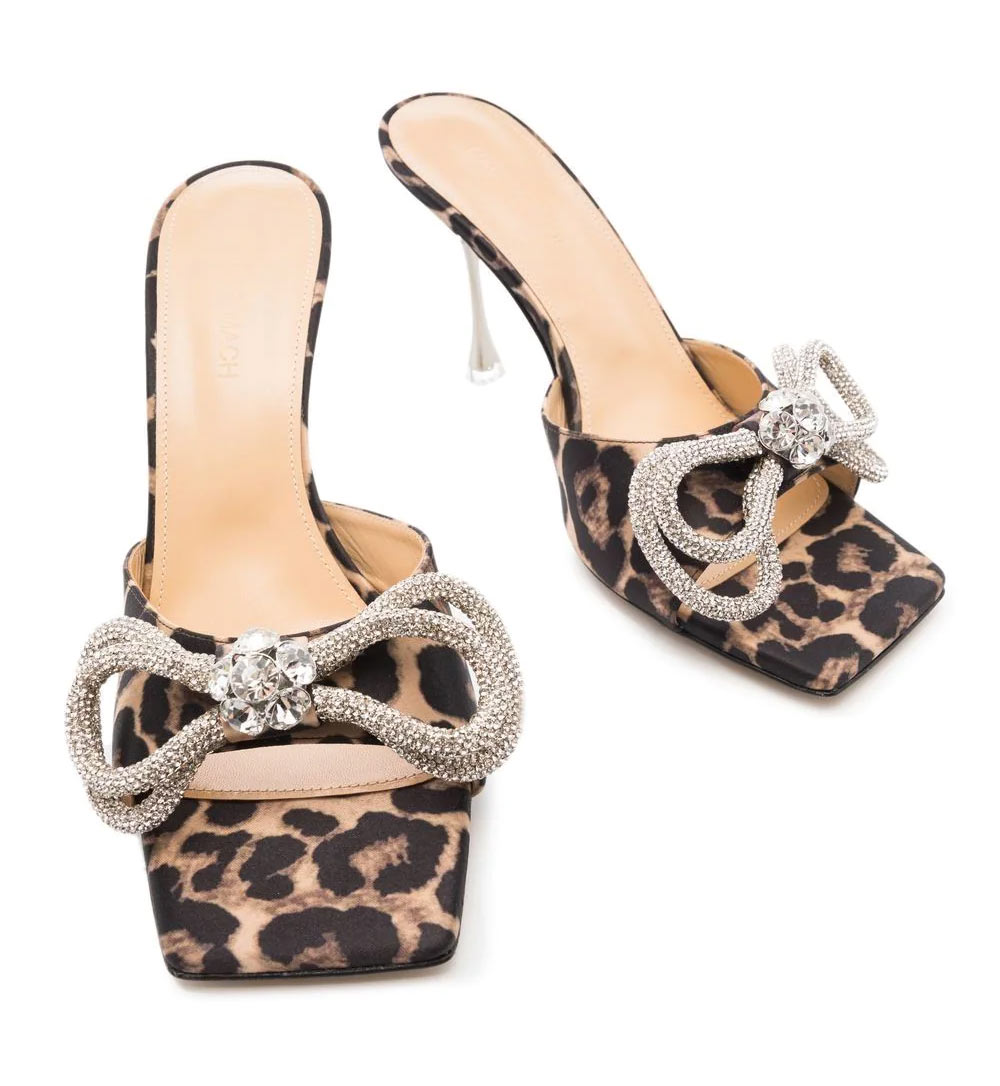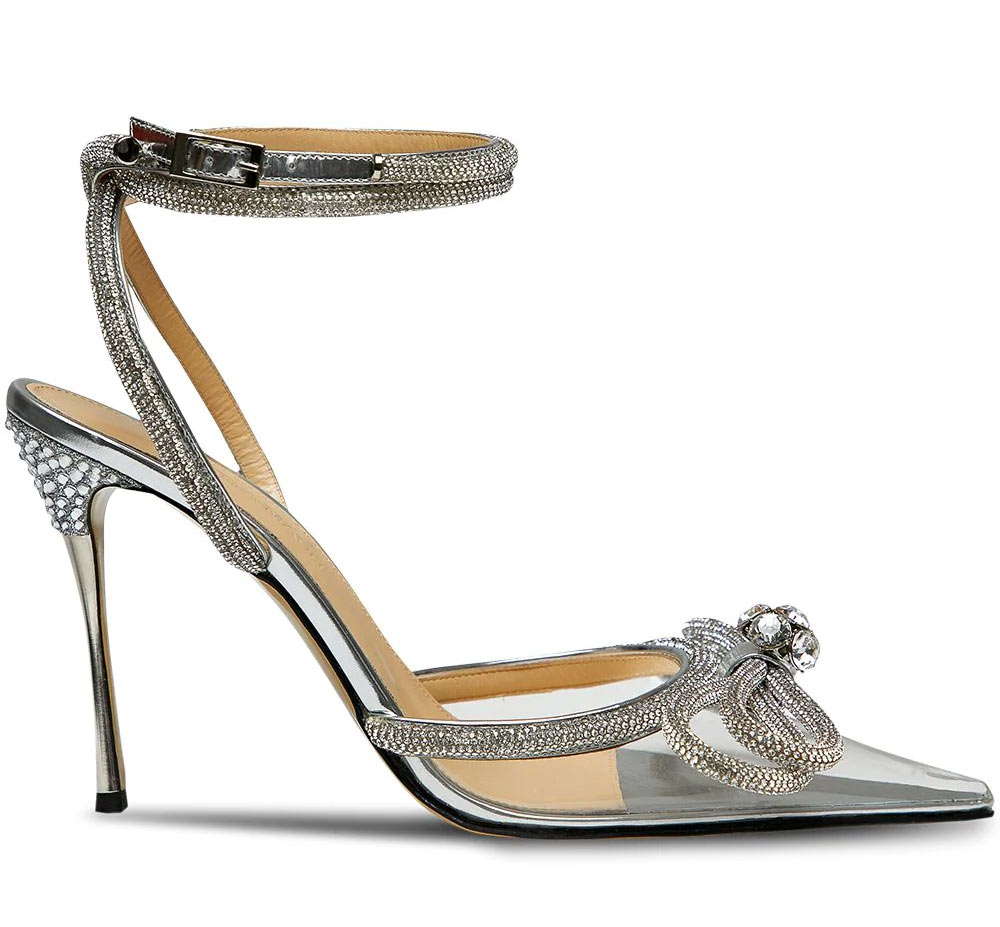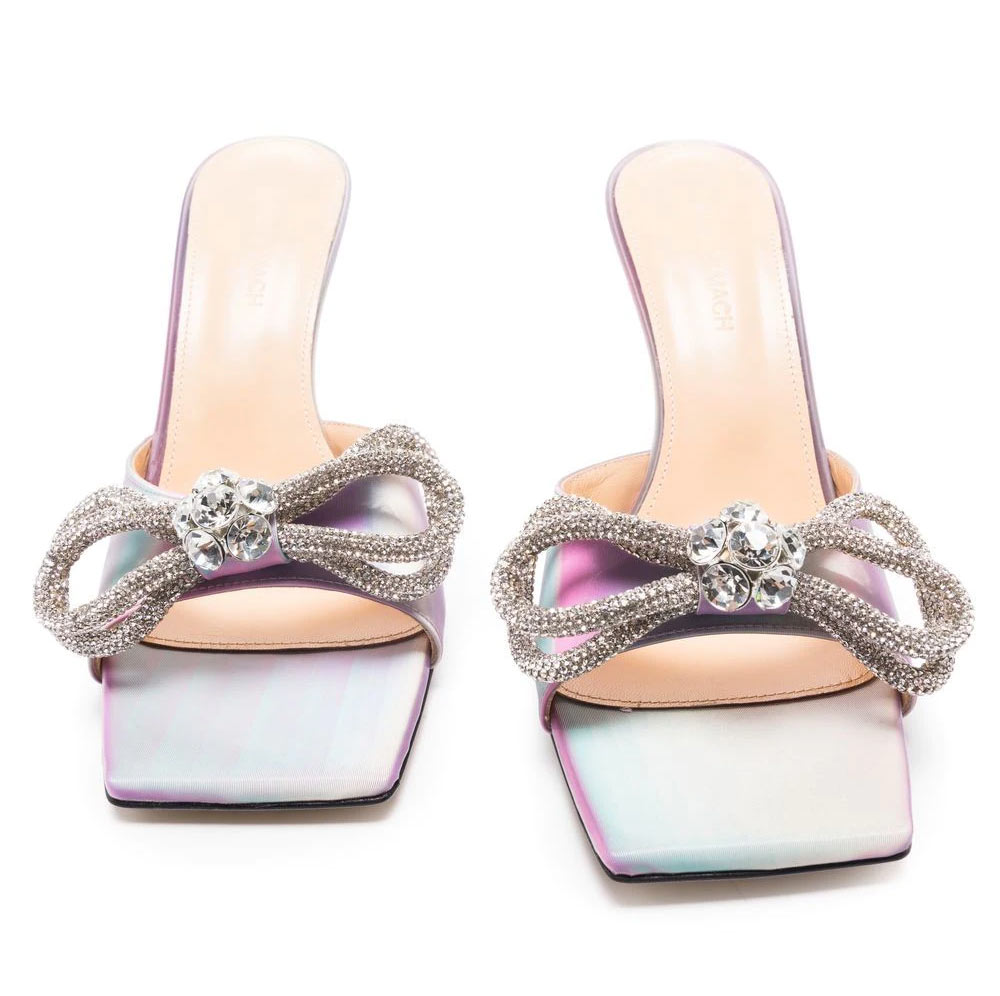 Main images courtesy of Fifth Avenue Girl.